About Us
Since forming in 2006, CGL has grown from strength to strength. We are now recognised as a market leader within the waste export market and well known by the World's largest ocean freight carriers. Yet, we are proud to say, that we haven't forgotten our ethos – to offer a personal, tailored service. We truly care about each and every one of our customers' businesses and the customers that they serve.
Our business is not based around volume – we take pride in each and every job, no matter how large or small, and have experience in working across all industries and at all levels – whether it be an individual pallet or an entire chartered vessel.
We do not think of ourselves as simply a service provider, but more of a trusted long-term partner. We have a host of loyal customers, many of whom have been working with us since CGL began, and who consider us crucial to the successful operation of their own organisation.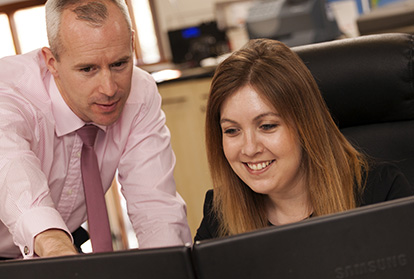 Customer testimonials
Customer A, International market-leading electronics manufacturer
" Coastal Global Logistics Ltd have consistently provided our organisation with the highest levels of customer service, alongside competitive pricing, since 2006. They continue to offer solutions to problems, proactive communication and cost saving initiatives on a regular basis from which our business benefits. We truly regard them as a strategic logistics partner. "
Customer B, Market-leading recycling and waste management company
"I have dealt with CGL since May 2006, during which time they have provided my business with excellent support in the area of freight forwarding, as a whole, and have gone out of their way to help our company in times when needed. Our companies have established fantastic working relationships which has been a major factor in our success. I can confidently and highly recommend CGL as a solid, reliable supplier / partner and state that they are experts in their field."
Not only are we pleased to have a long list of loyal customers to our name, we are thankful to be able to say the same of our employees. The level of care that we place upon our customers is also true of our valued team.
The high calibre of our employees allows us to offer services backed up by experience and true expertise across an extremely broad range of areas - from shipping and haulage to warehousing and customs clearance.

Our management team
Martin Smith, Director
Martin has over 20 years' experience in the logistics industry, having previously worked with one of the World's largest shipping lines and independent freight forwarders. His areas of expertise span across strategic and business development, along with people management. Martin is responsible for the financial health and performance of Coastal Global Logistics.

Peter Vincent, Director
Having worked in the industry for over 20 years, with the likes of OOCL and MSC, Peter comes with a wealth of experience and expertise in both operations and client relationship management. Peter is responsible for overseeing our export operations, encompassing both ocean and air freight services.
Peter has a deep understanding of the waste export market and is widely recognised by some of the largest shippers and carriers alike for his experience and contacts.

Dan Humphries, Director
Dan possesses over 15 years' experience in operations management, account management and business development. His passion for business development has led to him recently graduating with an MBA.
Dan is responsible for the overall performance of Coastal Global Logistics on a day-to-day basis. He has a track record in building and maintaining outstanding working relationships with our customers and delivering exceptional customer service.

Jim Wells, Operations Manager
Jim has worked in the logistics industry for over 15 years, during which time he has gained a wealth of experience in both liner export operations and customer account management.
Jim's specific areas of expertise are in the waste export market, as well as working with customers who handle more valuable and time-sensitive cargoes via air and sea throughout the World.